Ripon is a small town in the southernmost part of San Joaquin County. But don't let the size fool you, Ripon is a thriving community. Downtown Ripon, CA, is lined with locally-owned restaurants and eateries that cater to a wide variety of tastes and occasions. Check out the best places to eat in Ripon, CA, below.
Ripon Roadhouse
125 E Main St
Ripon, CA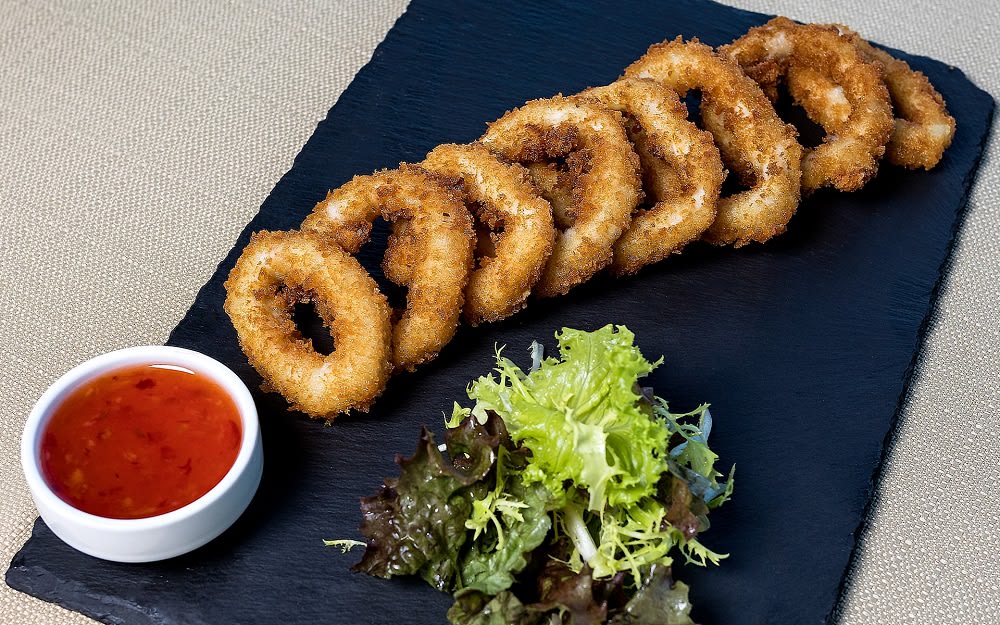 Set in an 1886 Odd Fellows building,
Ripon Roadhouse
is a local mainstay and premier dining destination in Ripon, CA. You'll always find a friendly staff serving classic American comfort dishes with a full bar. Their beer-battered fried pickles are legendary! But if the "Tickle for the Pickle" is not for you, their calamari, onion rings, and cheesy bread are also popular appetizers. They have a selection of fresh, healthy salads made with locally-sourced produce. You can top the meal with their famed New York steak sandwich and a handcrafted cocktail or glass of wine.
Ripon Roadhouse is also popular for private parties, corporate events, and wedding receptions. Their menu can be customized to cater to large or small groups. And beautiful views surround their 4,000-square-foot deck and outdoor seating.
Fina
200 W River Rd
Ripon, CA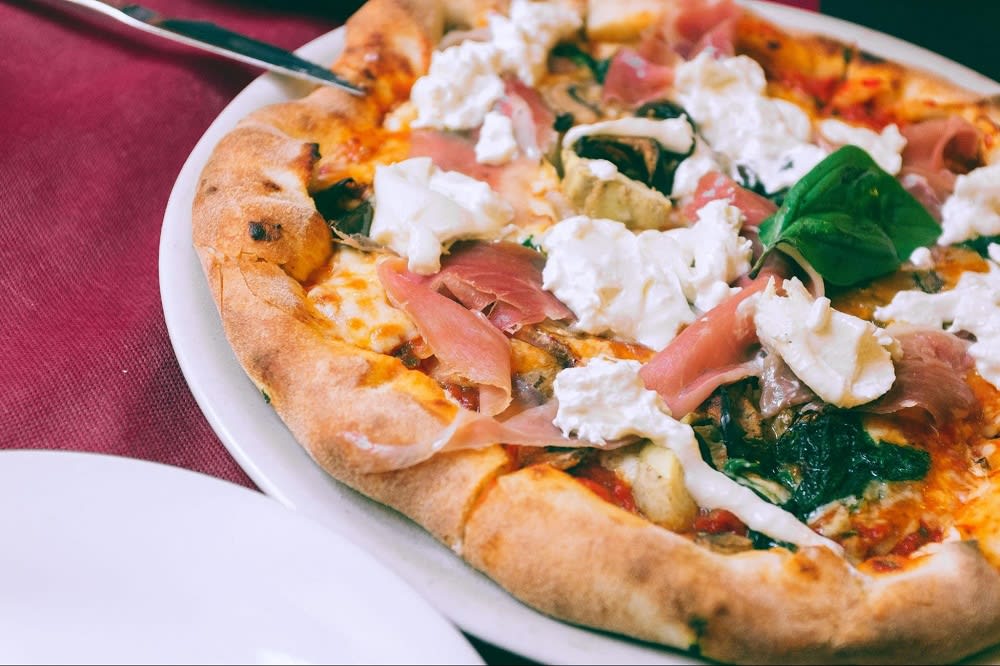 For upscale dining,
Fina
has an array of fresh pasta made in-house and pizzas from their almond wood fire oven. The restaurant is named after Chef John Surla's wife, Josephine. The Italian cuisine is a departure from his past restaurants but no less delicious and decadent. With Fina, he puts a modern twist on sauce-making and infuses innovative flavors into classic dishes. Fresh ingredients are sourced from local growers, including Stanislaus Foods, Nicolau Cheese, Ratto and Cipponeri Farms, and Sciabica Oils. The meat ragu, pizza "alla Fina," and housemade sausage risotto are all must-tries. For the health-conscious, there are low-calorie choices, as well as gluten-free and vegetarian options.
It was always Chef Surla's dream to build a restaurant from scratch. Here, the impeccable food is matched by the beautiful architecture. The interior was designed to feature a circular, central bar and glassed-in exhibition kitchen where diners can watch master chefs at work. The overhanging lighting and leather seating add a touch of elegance and lovely contrast to the rustic wood tables.
A Matter of Taste
115 E Main St
Ripon, CA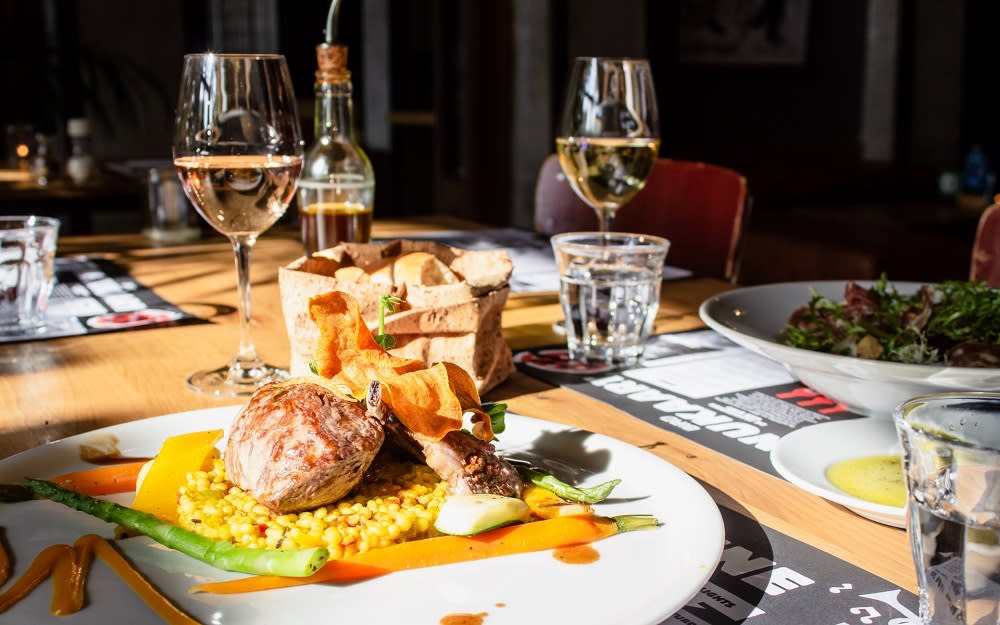 A Matter of Taste
has a nightly changing prix-fixe menu inspired by 18th-century French-style dining. Restaurant owner Judith Valenzuela has always been passionate about food and cooking. Judith acquired the wine bar and wanted to make it the one stop shop for fine wines and food from around the world. A Matter of Taste has evolved into a full-time restaurant serving brunch, lunch, dinner, and curated wine pairings.
They also host a number of events including wine tastings with a Master Sommelier from various regions across the globe, hosted prix-fixe dinners with local wine makers where you can learn about the wine making process, as well as specialty holiday dinners. A few of our must haves are the carnitas mac n cheese and the slow braised short ribs in red wine, ancho chili and cherry sauce.
Canal Street Grille
1225 Canal Blvd
Ripon, CA
Locally owned and operated,
Canal Street Grille
serves elevated New American fare paired with an ample wine list. You can start with the antipasto platter — a crepe baked with goat cheese, spinach, and prosciutto — or stuffed potato skins. You can follow it up with one of their steak or seafood specialties, such as the New York strip or honey soy salmon. Their applewood smoked pork chop is a customer favorite. Prefer something lighter? They offer a variety of salads and sandwiches as well.
Canal Street Grille prides itself on supporting local farmers and producers. They source their meat, milk, and cheese from Fiscalini Farms. Much of their produce comes from Rattos Bros, which has been growing its fruits and vegetables on Bay Farm Island near Oakland since 1905. Planning a special event? You can host it in their 45-capacity "Greene Room," with a 60" plasma TV wired for presentations.
The Vine House
222 W River Rd B
Ripon, CA
Are you looking for a romantic date night?
The Vine House
is an elegant wine bar and bistro featuring farm-to-table French-California cuisine. Their menu rotates seasonal dishes highlighting fresh fruits, micro greens, and plenty of veggies. They offer gluten-free options and numerous vegetarian dishes. The food is beautifully plated with a combination of flavors — a feast for the sight and tastes. They also have a specialty wine list with small-batch wines from California, France, and Italy.
Primos Restaurant and Tequila Bar
222 W River Rd Suite G
Ripon, CA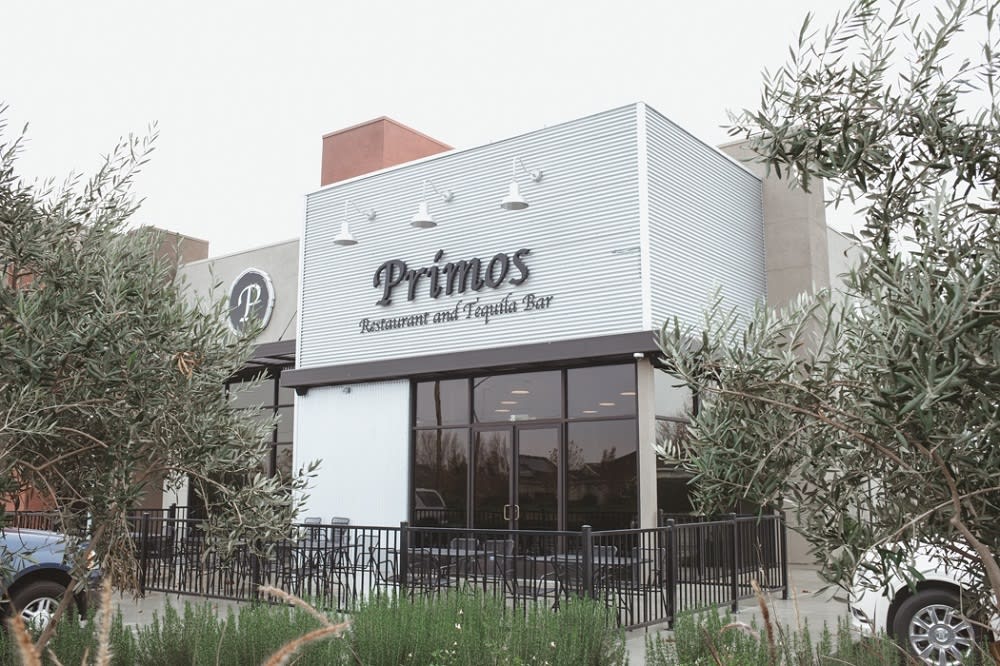 Primos Restaurant and Tequila Bar
serves traditional Mexican cuisine in a contemporary setting. It was founded by Carlos Blanco, Jesse Anaya, and Roman Rosillo, who have a combined 25 years of experience. The black and brown wood furnishings give it a modern and rustic atmosphere. High-top chairs surround a full-service bar that specializes in premium tequila and mezcal.
Start your meal with shareable appetizers such as the queso fundido or al pastor nachos. Then try one of their specialties or traditional taco plates. The molcajete, chicken chipotle, and carne asada are among customers' favorites. The servings are quite generous and come with homemade sides.
Rosalba's Mexican Restaurant
1402 W Colony Rd
Ripon, CA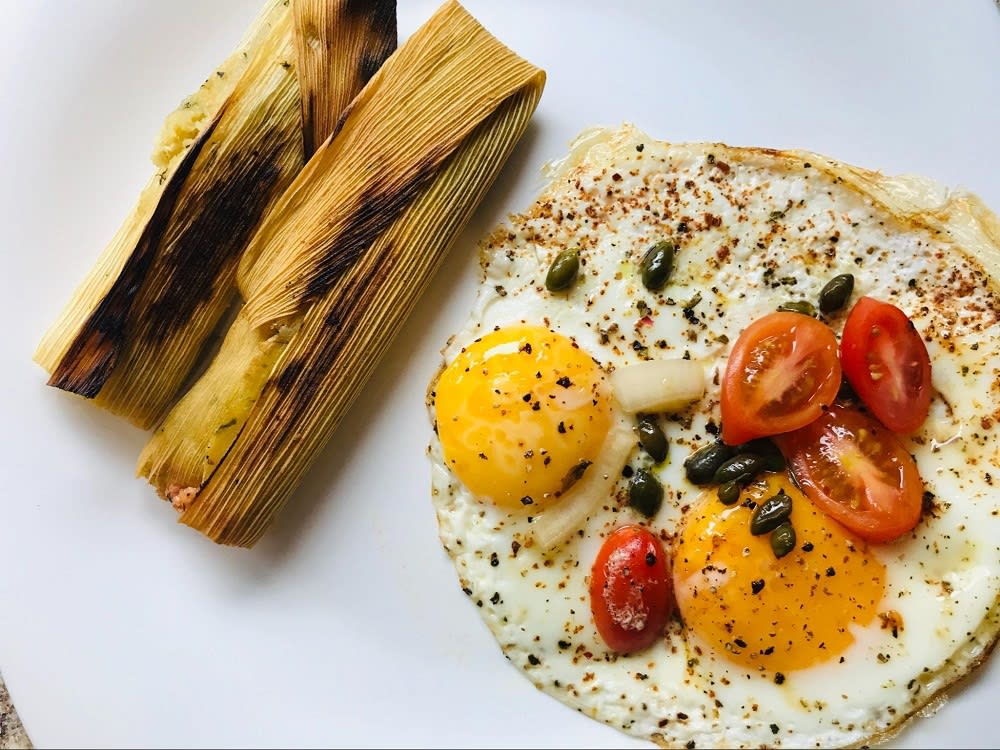 Photo courtesy of Unsplash
Rosalba's Mexican Restaurant
is great for casual get-togethers with friends and family. The decor is fun and colorful, and the staff is friendly and welcoming. Diners rave about their authentic Mexican food, unique homemade salsa, and hand-shaken margaritas. Start your day with a plate of their delicious chilaquiles or huevos rancheros for breakfast. They have great lunch specials on weekdays, and their dinner menu includes specialties such as Baja fish tacos, pork tamales, and shrimp fajitas.
Masumi Japanese Restaurant
1140 W Colony Rd #110
Ripon, CA
Known for high-quality sushi,
Masumi Japanese Restaurant
also serves a variety of authentic Japanese dishes, such as ramen, tempura, teriyaki, and poke bowls. They have over two dozen sushi rolls that range from colorful and creative to fancy and exotic. The Island Roll and Spiderman Roll are highly rated as customer favorites. If you're unsure what to order, they have several rotating chef's choice sushi and sashimi dinners.
Masumi's specialties include garlic prawns, Masumi pork, and pineapple chicken. They serve three kinds of stir-fried noodles — ramen, udon, and soba. Their teriyaki and cutlet meals come in generous portions. Their dinner bento combination meals are popular for take-out and include rice, salad, miso, and two entrée items of your choice. It's no wonder that locals come to this restaurant again and again.
Discover Ripon, CA, neighborhoods
If you're interested in learning more about this growing and thriving community, contact the
Levy Real Estate Group
today. We specialize in marketing and selling luxury properties in
Ripon
and the surrounding Central Valley, with a strong focus on distinctive neighborhoods and local lifestyles.